Webmiss
Meet the Founder!
Some pretty interesting facts about me...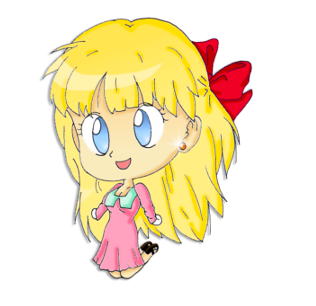 Cyber-Name: Minako [ Mina ]
RL-Name: Alice
Geburtsdatum: 01. Oktober 1998
Geburtstag: Donnerstag
Persönlichkeit: ESTP [ laut Myers-Briggs-Typenindikator ]
Hogwarts House: Slytherin [ laut Pottermore ]
Chinesisches Tierkreiszeichen: Tiger
Blutgruppe: A [ RF. negativ ]
Element: Luft
Regierender Planet: Venus
Zodiac Sign: Waage
Rising [ Ascendant ] Sign: Waage
Moon Sign: Wassermann
Schulabschluss: Abitur
Möchte studieren: Sportjournalismus oder Sport und Englisch auf Lehramt
Studierte ehemalig: Rechtswissenschaften und Schauspiel *
Wollte-studieren-aber-hatte-sich-damals-schnell-umentschieden: Psychologie
Traumberuf: Sportmoderator bzw. Moderatorin
Sprachen: Deutsch [ Muttersprache ], Englisch [ C2 ], Spanisch [ B1 ]

---
* Tja, was soll ich sagen? Keiner dieser beiden Studiengänge hat mir den erhofften Kick verpasst bzw. den Impuls des Mottos »Das ist es!« gegeben; Meine Interessen sind weitreichend und ich bin mir sicher, dass ich durch das Ausprobieren den richtigen Weg finden und gehen werde.
Faves & Non-Faves
From the BSSM Series
fave...

Senshi:
Minako [
warum wohl XD
] und Chibiusa

Allies/Friends:
Unazuki, Momoko und unsere Moon Cat Family

Antagonists:
SeleSele, Sailor Iron Mouse und Sailor Tin Nyanko

Season:
Bishoujo Senshi Sailor Moon SuperS

Opening:
Bishoujo Senshi Sailor Moon SuperS

Ending:
Watashi-tachi ni Naritakute

Sailor Moon Movie:
Reise ins Land der Träume

Sailor Moon Manga Arc:
Dream

Sailor Moon Special:
Chibiusas Abenteuer & Elegante Metamorphose

Sailor Moon Henshin:
Moon Cosmic Power & Moon Crisis
non-fave...

Senshi:
Ami und Haruka

Allies/Friends:
Mamoru

Antagonists:
Zoisite, Kunzite, Ail und Anne

Opening:
Ich liebe alle Openings. Mein
least
favorite wäre jedoch das allererste

Ending:
Otome no Policy

Season:
Bishoujo Senshi Sailor Moon Sailor Stars

Sailor Moon Movie:
Gefährliche Blumen

Sailor Moon Manga Arc:
Stars

Sailor Moon Special:
Amis erste Liebe

Sailor Moon Henshin:
Eigentlich finde ich keine Transformation so richtig "schlecht", meine unbeliebteste Transformation ist lediglich "Moon Crystal Power"
Faves & Non-Faves
General
fave...

Food:
Pasta, Gemüselasagne, Ratatouille, Zucchini und Spinat

Candy:
Macarons

Beverage:
Martini

City:
London und New York

Activity:
Shoppen, Parties, [ Reisen ] oder Zeit mit Freunden verbringen

TV shows:
The Tudors, Gossip Girl, Gilmore Girls, Türkisch Für Anfänger, Friends, Game of Thrones, American Horror Story und Sex and the City

Films:
Clueless, The Lovely Bones, Mockingjay/THG und New York Minute

Celebrities:
Natalie Dormer und Dorothea Wierer
non-fave...

Food:
Pilze, Oliven und alles was mit Meeresfrüchten zu tun hat

Candy:
Lakritz

Beverage:
Bier

City:
Berlin

Activity:
Lernen

TV shows:
Two and a Half Man, How I Met Your Mother, The Vampire Diaries, Pretty Little Liars, Supernatural, The Big Bang Theory, Teen Wolf, Riverdale, Reign etc.

Films:
The Fault in Our Stars, The Dark Night Rises, Avatar, Netflix Originals [
mit potenziellen Abweichungen XD
]

Celebrities:
Unglaublich viele
Persönlichkeit
Positive und Negative Eigenschaften
Positiv
Negativ
+ offen
- manchmal zu stolz
+ großzügig
- ungeduldig
+ selbstbewusst
- oft verantwortungslos
+ zuvorkommend
- impulsiv
+ hilfsbereit
- launisch
+ ambitioniert
- eitel
+ intelligent
- ruhelos
+ verständnisvoll
- riskierend
+ rational
- unentschlossen
+ extrovertiert
- sensibel
+ gesprächig
- naiv
+ kreativ
- faul
+ barmherzig
---