Randnotizen
---
---
Nakayoshi - Werke Naoko Takeuchis

Nakayoshi [ jap., übersetzt "gute Freunde" ] ist ein japanisches Manga-Magazin, das seit 1954 monatlich beim Kōdansha-Verlag erscheint. Es richtet sich vorwiegend an junge Mädchen im Grund- und Mittelschulalter; die in dem Magazin veröffentlichten Comics sind damit also der Shōjo-Gattung zuzuordnen.

Naoko Takeuchi, als ambitionierte und bekannte Mangazeichnerin, wurde in vielen der Nakayoshi Ausgaben vorgestellt. Aufgrund der hohen Popularität ihrer Werke, durfte sie neben anderen, bekannten Zeichnern, monatliche Bücher, die die bekanntesten Girl Comics Japans behandelten, produzieren. Naoko wurde so bekannt, dass ihre Werke ebenso im Nebenprojekt 'Run-Run' für die sogenannten 'Hall of Fame Artists' veröffentlicht wurden.

In über 200 Magazinen wurde Naoko vorgestellt. Alle älteren Auflagen sind vergriffen und deshalb unheimlich schwer zu finden. Sie können lediglich via Privatauktion für sehr viel Geld erworben werden.

Folgende Werke wurden im Nakayoshi Magazin vorgestellt:


Maria


The Cherry Project


Sailor Moon


PQ Angels


Love Witch und Sister Witch


Toki Meca


Naoko's älteste Werke


... und viele mehr.


Sailor Moon im Nakayoshi Magazin

Die folgenden Sailor Moon Artworks wurden von 1992 bis einschließlich 1997 in den Nakayoshi Magazinen vorgestellt. Auch im 45th Anniversary Special Magazin wurde Sailor Moon mit aufgenommen.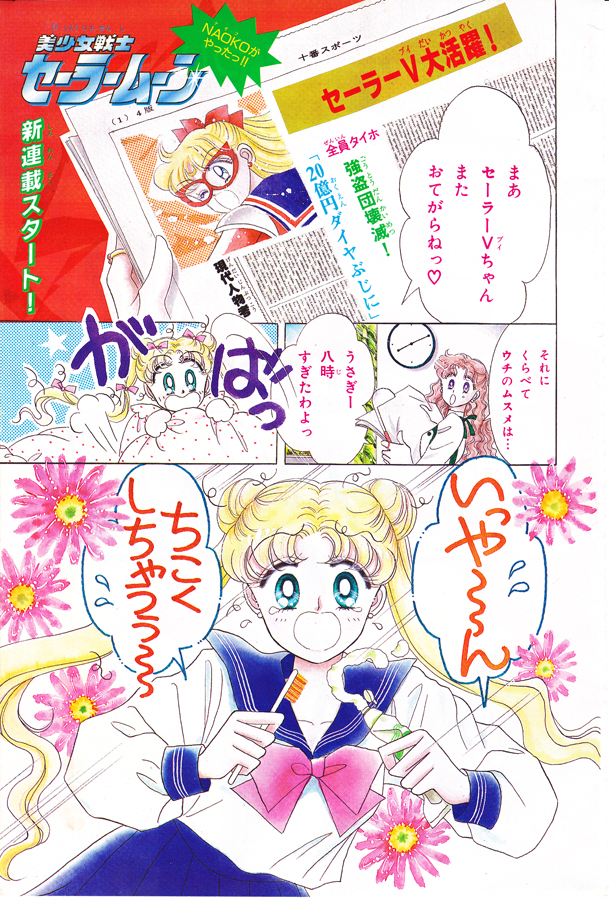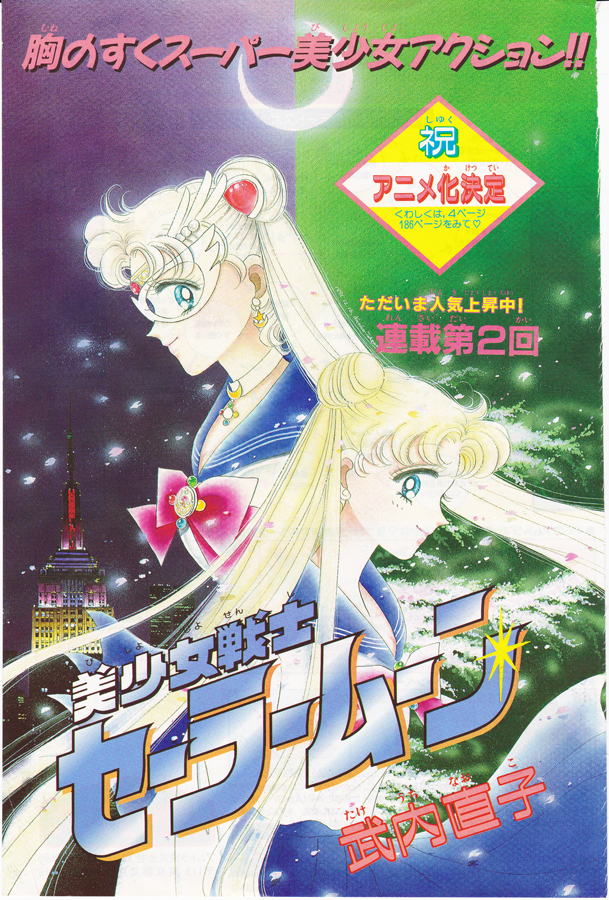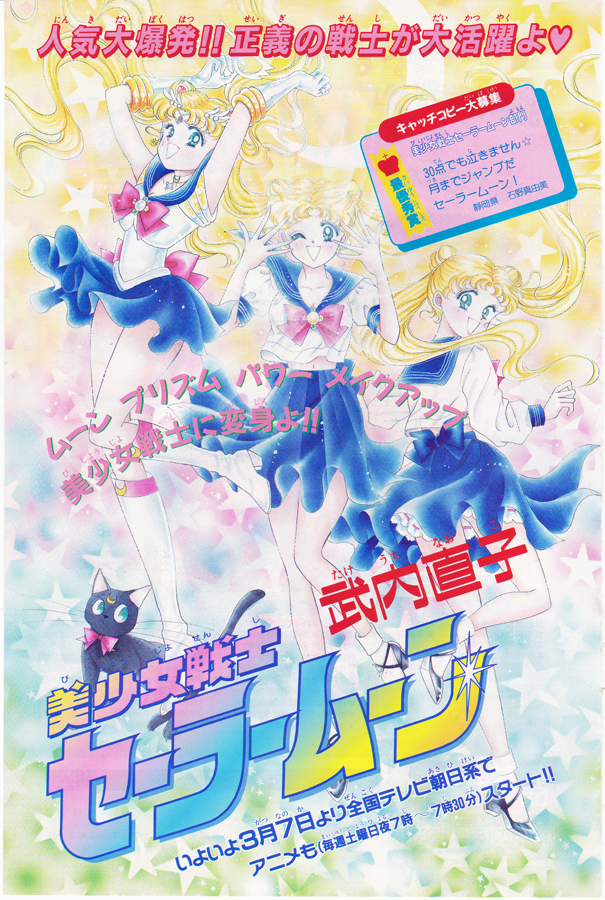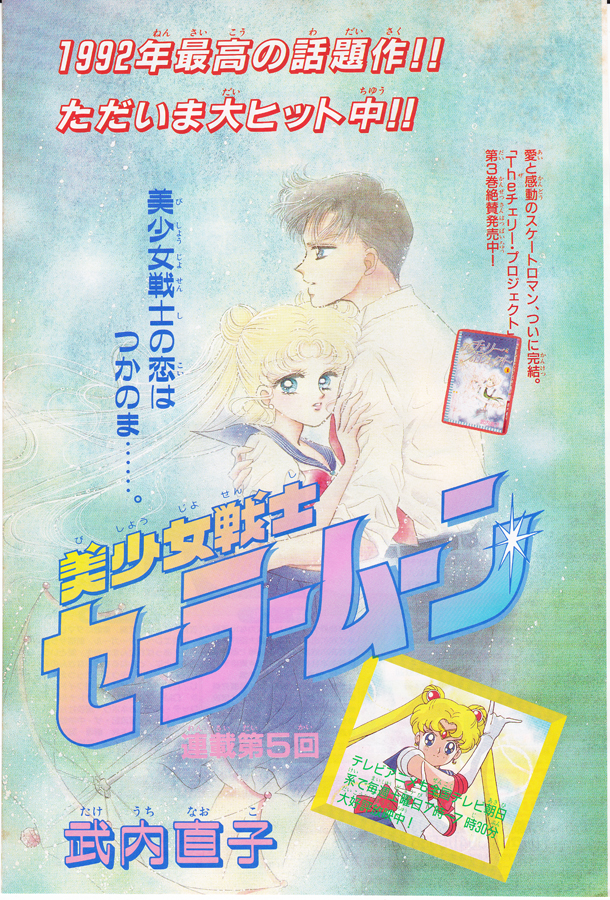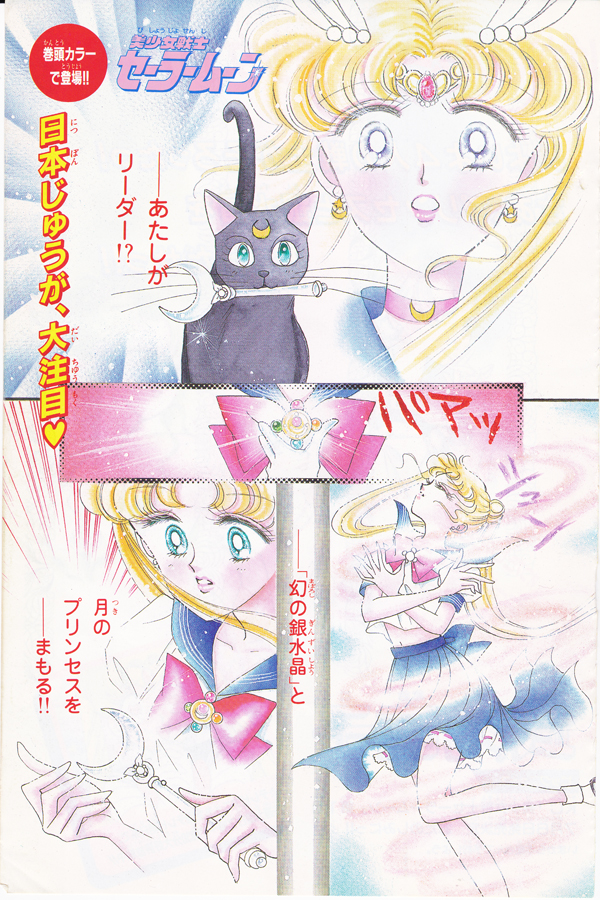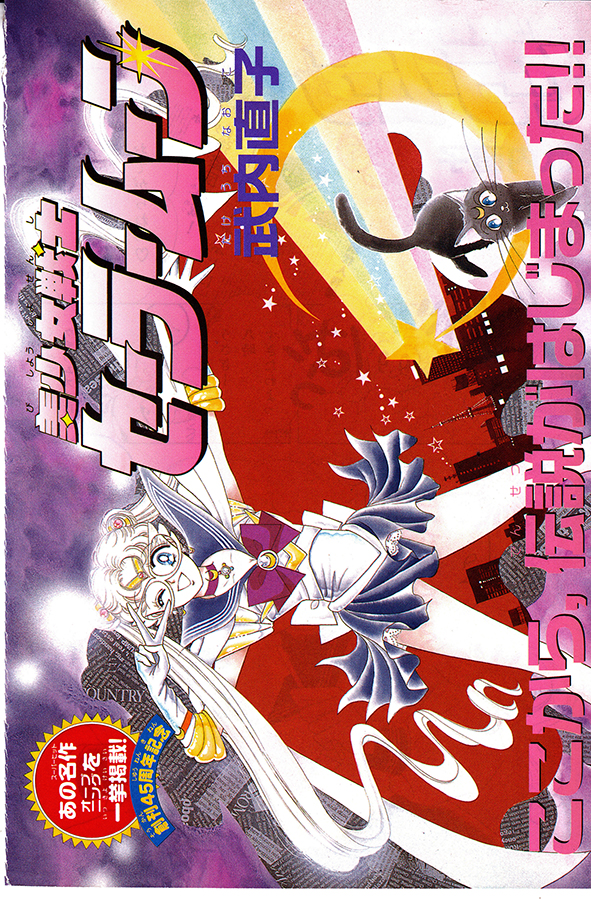 Anmerkung: Natürlich sind die hier aufgelisteten Werke nicht komplett, sondern fungieren lediglich als Beispiele. Jedoch haben Elly und ihr Team von Miss Dream eine fast komplette Ansammlung aller Nakayoshi Magazine, in welchen Naoko mit ihren Werken vorgestellt wurde. Sie bieten den Besuchern den Download dieser Magazine in äußerst hoher Qualität an. Also, ein riesiges Dankeschön für dieses Privileg.